도산 Dosan means Island Mountain.

"One final ingredient which entered the mold that produced Dosan, the nationalist leader, was a sense of personal destiny as a leader, a pioneer, someone destined to stand out, and possibly, stand alone. This sense was reflected in his choice of his pen name when he observed the lonely splendor of the Hawaiian peaks towering from the vastness of the surrounding ocean."
Arthur Leslie Gardner
This website is about the legacy of Dosan Ahn Chang Ho and Yi Hye Ryun - Helen Ahn. Their children including Philip Ahn, Dosan's oldest son, and Susan Ahn Cuddy, Dosan's oldest daughter, are part of this story. The comments, opinions and information provided here to the best of our knowledge represent what we consider to be the truth about Dosan.


Today we live in a world full of liars and cheats. Unfortunately the worst offenders are our leaders - both people and institutions. People like Donald Trump are clear examples of dishonesty for personal gain at the expense of a nation. How many citizens did he kill and will kill through his failed Presidency? Harvard University condoned the lies of its Law Professor J. Mark Ramseyer who said Comfort Women issue was "factually false" and "pure fiction". These lies are crimes against humanity.


The pervasive harm of wrong moral character is the problem with today's leadership and this problem is getting worse... not better. Character guides our destiny.


Dosan's life is an example of right action and sincere honesty. His leadership and love of his country and his countrymen was "pure". His leadership in the battle against Japanese Occupation of Korea was key to Korea being a nation, today. If not for Dosan the national language on the Korean peninsula would be Japanese. Dosan stopped Japan from obliterating his culture and its history.



Seek the Truth




Act upon the Truth




Be Loyal and Trustworthy

Be Courageous to Uphold the Truth


The basic understanding of right action, honesty and integrity needs to be taught properly. History needs to be taught better, as well. Our educational institutions, social institutions and religious institutions are failing. Revisionism and dishonesty are not good platforms for teaching. These failures are evident throughout modern society and can be clearly heard every time the news is reported.


Thank you for visiting this website.
Pioneer Koreans came to California, Hawaii and Mexico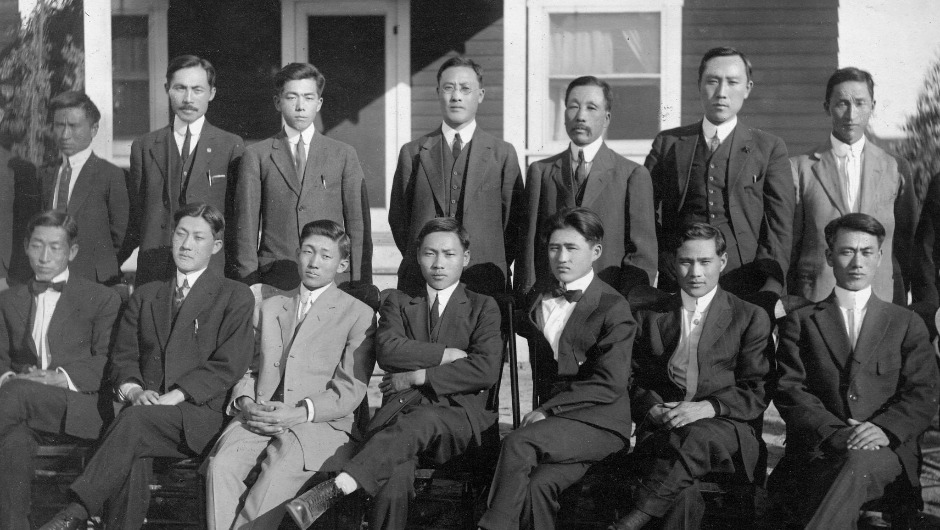 Claremont, Upland and Redlands



This is the Korean Students Association in 1916 at their dormitory in Claremont. Currently working on the Mary Stewart story about her support of early Korean migrant farm workers. UC Riverside and The City of Riverside have grossly exaggerated the role of the Pacchappa Migrant Labor Camp in the Independence Movement and Pioneer Korean history. Upland and Redlands were highly important to the complete Pioneer Korean story.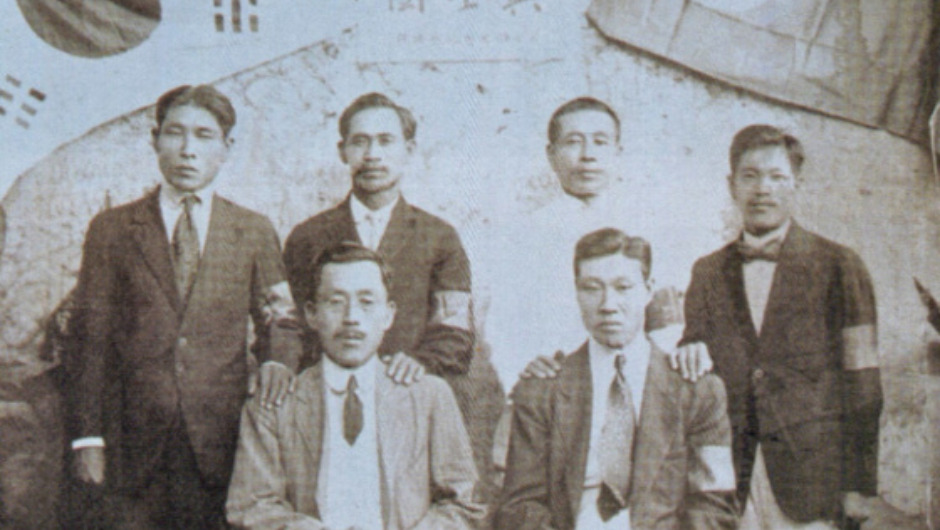 The story about Koreans deceptively sold to the Haciendas in Merida area of the Yucatan in 1905 is not accurately accounted by scholars. This was slavery similar to the plight of the Koreans sold to Hawaiian Sugar Plantation Owners Association in 1903. However, the Koreans in Mexico were treated more severely suffering both harsh living and labor conditions. The horrible life of henequen farming in a very foreign land did not stop these Koreans from being patriotic Koreans. They gave important financial support to the Independence Movement. Dosan went to Merida in 1917 and visited almost every Korean community in Mexico. He returned to California in 1918. The March First Movement was not too far off in 1919.

"Discouragement of the youth
is the death of the nation!"
Dosan

Young People
Need to Learn the Truth

Dosan Musical
Cahuenga Elementary LAUSD KDLP K-5
The students and their teachers were outstanding!


Each year hundreds of Koreans and Korean Americans made visits to learn more about their heritage and their history and new aspects of Dosan's Legacy.



Namseoul Univeristy 4

Unfortunately, COVID ended over 30 years of "visiting hours'. Students from South Korea and Southern California were frequent visitors to the "Muhan Dojeon Dosan Set". Many people came to see artifacts, documents and other historical material that helped them understand the Truth about Korean and Korean American history. People would leave here realizing they have been given a lot of propaganda about Dosan instead of the true story.
High School and College group from Gwangju on a tour of American universities stopped to see some of the archives, hold history in their hands and learn about some facts not known to them about Korea history and Dosan.

History Speaks

When the history you read about becomes 3d and stands in front of you it creates a deep connection to the spirit and activities of your heritage. In some cases feel determines truth beyond words.

As a reaction to March First Protest against Japan's Occupation of Korea and the extensive cruelty of the Japanese - groups of Koreans in America gathered in patriotic support of their country. This flag was used in April 1919 during a parade to bring attention concerning the inhumane dominance of Korea by Japan to Americans. This parade took place in Philadelphia.



March First 100th
and Dosan Exhibit
UCLA with Han Kim
Lee Jae Myung Visit 2015
Susan Ahn Cuddy was 100 years old when Governor Lee came to pay his respects.